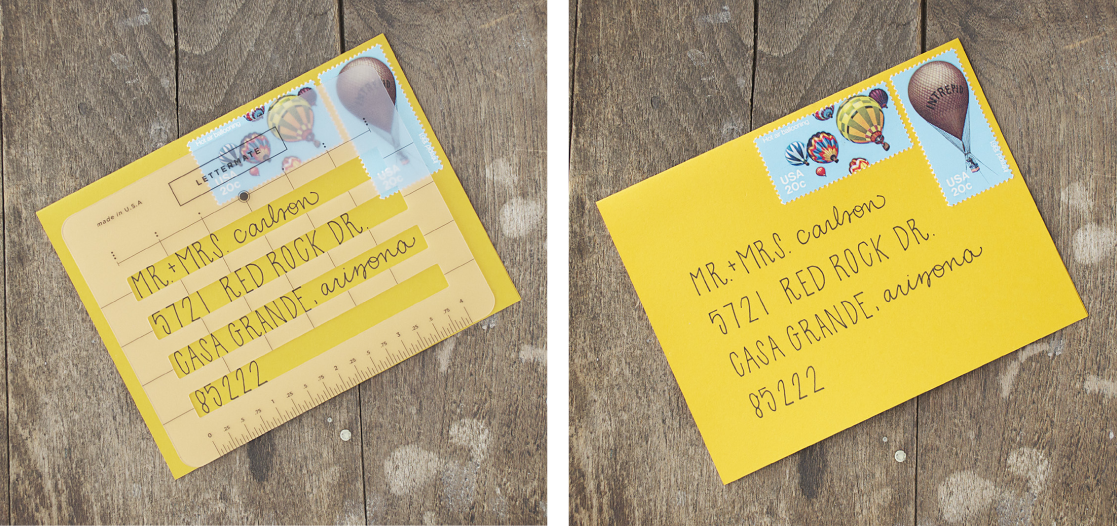 GET CREATIVE
Go from "hey" to "hello gorgeous!"
in just a few simple steps.
For tips, tricks, & inspiration, download our
PDF HANDBOOK here!
ADD VARIATION
Contrast is key to adding visual interest to your work. Try combining contrasting elements like thick & thin lines, big & small words, dark & light colors, or script & serif fonts.
DINGBATS!?
Dingbats/ glyphs/ or ornaments are decorative characters that can be used to add a little pizazz to your work.

Think of them as the sprinkles on an ice cream cone, the cherry on a sundae, or the salted rim of a frozen margarita. Remember, they are there to complement & not over shadow your design!
ONE LETTER, THREE WAYS
Little additions can make a world of difference. Try some of these extras to help bring character into a flat design.
How do I use my Lettermate with lowercase letters?
Uppercase letters fill the space of your envelope & Lettermate nicely, which is why we recommend using them, however, lowercase letters are also an available option.

Use the examples below to see which method works best for you.
EXAMPLE 01
As you write out your address and notice a letter with a descender (descenders are lines that drop below the baseline) simply leave a empty spot as a placeholder, and continue writing out your address. (fig. 1)
Once complete, remove The Lettermate and fill in your empty spaces with the outstanding letters. (fig. 2)
EXAMPLE 02
Instead of skipping the entire letter, you can simply wait to write the letter's descender until you have removed The Lettermate. (fig. 3 & 4)